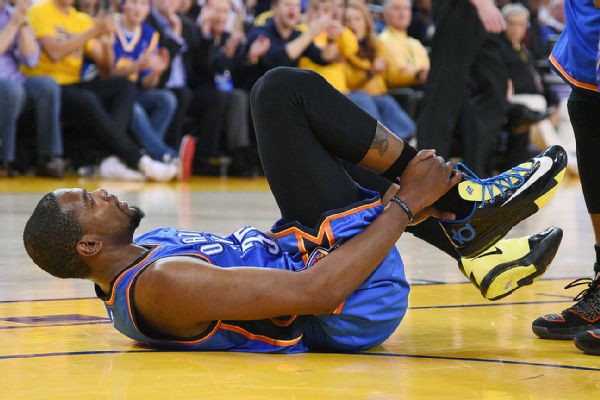 Yes, any professional athlete is dying to get back to the game after getting a foot, toe or ankle injury on the court or field. As a sports fan, I understand that need to get back in the action but, as a Houston podiatrist, I worry what that passion for the game will mean for the individual athlete's long term health.
Consider, for example, the case of the Oklahoma Timberwolves' Kevin Durant. First, he broke a bone in his right foot. Then, right after he returned to the game, he sprained his right ankle. Between the two injuries, Durant sat out 23 games this season.
But wait, it gets worse. No sooner did he come back from his sprained ankle than he sprained the big toe on his left foot. Now he's sitting out again and it's unclear when he will come back again, fully healed.
What upsets me the most about this star athlete's string of injuries is how avoidable they may be; I also worry about what his future may hold, now that he's on a repetitive-injury track.
You see, when you return to a high level of athletic play before your pre-injury strength has been completely restored, you put your health at risk in a major way and enter a situation in which you are very likely to re-injure yourself.
I understand the desire to hurry back into a game after getting injured, but as a seasoned sports podiatrist, I would urge my patients to exercise caution before getting back to their former level of training. No matter how much you think your team needs you, if you keep getting hurt, you'll completely take yourself out of the game.
If you're dealing with a sports injury like Kevin Durant, I can help you pace your recovery so that, when you do start playing again, you won't get hurt again and again. Schedule an appointment with Dr. Andrew Schneider today.