This past weekend, our city played host to the exciting Indy Grand Prix, with all its speed, noise and, of course, incredible crashes. I'm sure all of you will be as surprised to hear this as I was but, during this Indy weekend, drivers got hurt!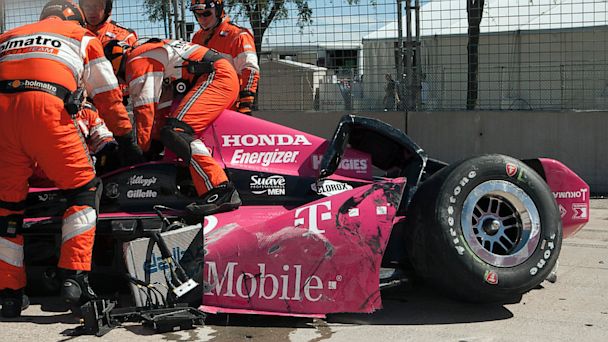 Ok, enough sarcasm. In all seriousness, IndyCar driver Dario Franchitti, who came to Houston to race, ended up crashing and breaking his ankle over the weekend. Now, he is lying in a hospital bed, recovering from surgery that was necessary to repair that fracture.
According to a statement from Target Chip Ganassi Racing, the four-time IndyCar champion had to have surgery to temporarily stabilize his ankle after he was involved in a devastating wreck on Sunday during the final lap of the Grand Prix of Houston.
In addition to his bad ankle break, Franchitti also sustained a concussion and two spinal fractures. Thirteen fans taking in the action at Reliant Park were also injured and two of them had to be hospitalized.
So what have we learned here, people? IndyCar racing may be exciting to watch, but it's dangerous! What else? Fractured ankles hurt, whether they break in a car wreck or in a less fiery incident. Regardless of how the injury is incurred, if you have a broken foot, ankle or toe, you need the best podiatric care in Houston. For help with fractures, contact Houston Podiatrist Dr. Andrew Schneider at Tanglewood Foot Specialists today.