Just when I thought I've seen it all! My wife texted me the other day to call her because she has a good blog topic for me. She just saw a commercial for a new reality show featuring rapper and actor Ice-T and his wife Coco on the E! network called Ice Loves Coco. In the clip, it shows Coco working out in high heels. Don't believe me, check out the photo!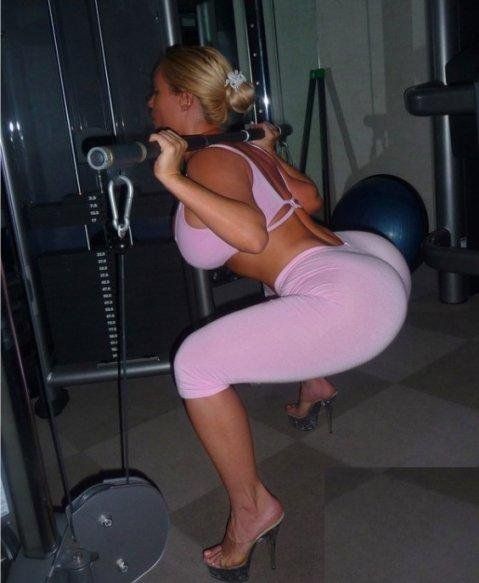 Why is this a problem? First and foremost, exercise requires a stable base of support. This is especially true for squats, like Coco is doing in the picture. Wearing a high heel, shifts the center of gravity forward. By doing so, it increases the stress on the front of the legs and top of the feet. This also causes the muscles in the back of the leg, such as the Achilles tendon, to work harder.

Lifting weights in high heels can cause excess contracture in the muscles, to the point where they are shortening themselves. That probably doesn't mean much for Coco now, since she's probably in heels 24-7, but someday she will pay the toll that it is taking on her body. Injuries that can result from excercising in high heels include Achilles tendinitis, stress fractures, heel pain, and pain in the ball of the foot.

Because of the inherant instability of high heels, she is also putting herself at risk for sprained ankles, knee injury and pain, and other traumatic injuries. What should Coco be wearing instead of high heels? Well honestly I can say...ANYTHING ELSE! I would prefer athletic shoes, sneakers, or running shoes. But if she chose to work out barefoot instead, I would support that if she wasn't wearing high heels!

Exercise stresses your joints enough. You don't have to add pressure to them by wearing high-heel shoes...it will only make it worse.