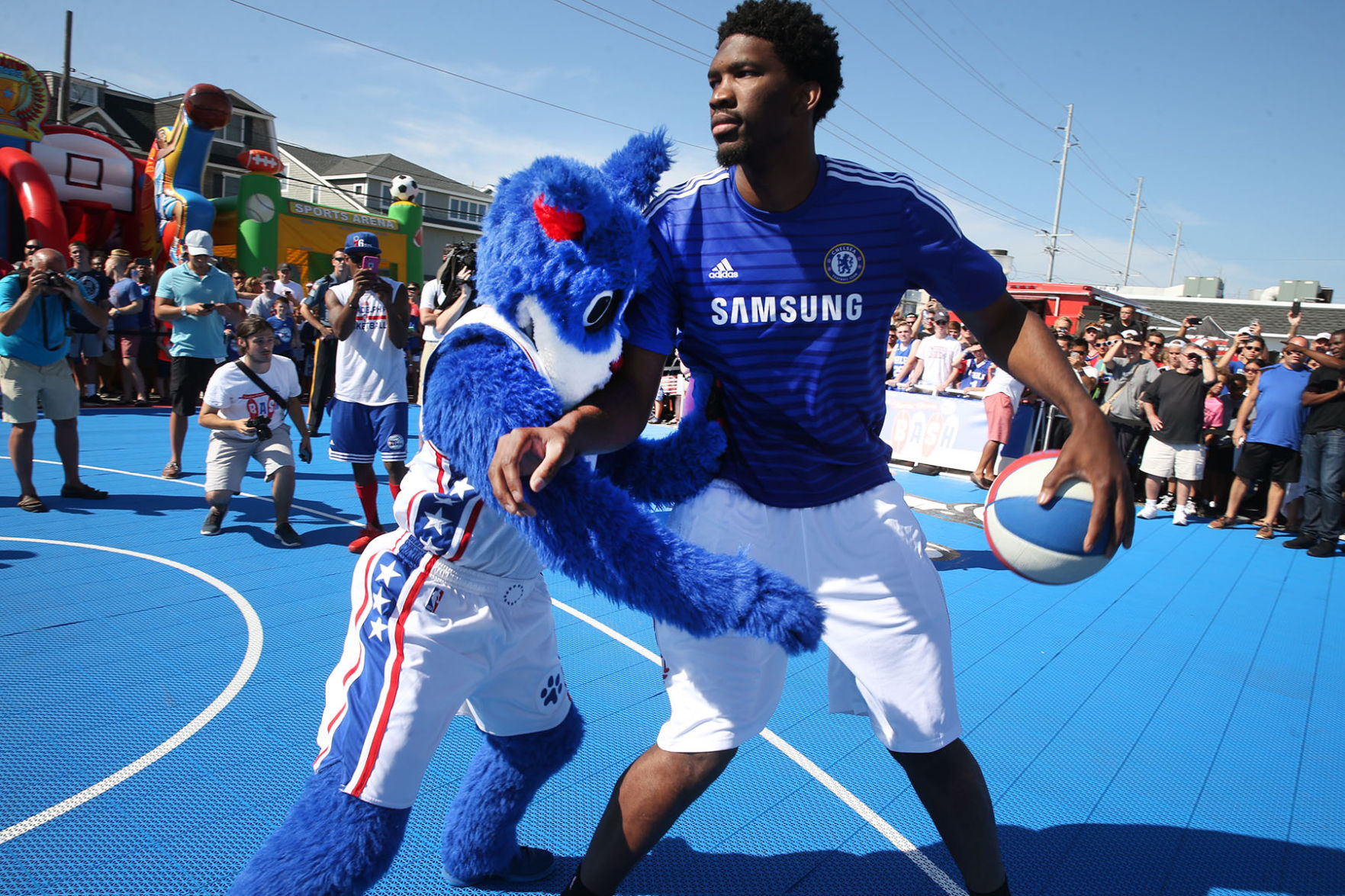 It's been two years since the Philadelphia 76ers first drafted Joel Embiid,a period during which the 7"2 center has undergone two operations for a broken foot…and has not played a single day in the NBA.

In June of 2014, shortly before becoming the 3rd overall pick in the draft, Embiid had surgery to repair a fracture in his right foot's navicular bone (a bone on the top of the midfoot; this injury is usually caused by overuse and stress and can be tricky to diagnose and heal.) Just over a year later, poised to make his NBA debut, Embiid's recovery suffered a set back and he was forced to undergo bone-graft surgery on the same foot. He proceeded to sit out the entire 2015-16 season.

Last Saturday, Embiid finally had some good news to share! Appearing at the Sixers' annual Beach Bash, the big man revealed "I feel 100 percent and ready to get started…We have been working on a lot this summer, and I got a chance to play a little bit against the guys, and it has been going great."

Thankfully, given Embiid's history of repeat injury, the 76ers are being cautious about his re-entry to the sport; he admitted that restrictions will be in place when he reports to training camp next month, explaining, "I think the decision will probably be about that I haven't played in two years. It won't be because people are worried that I'm going to reinjure myself, which I don't think is going to happen."

Embiid may not be worried about reinjury, but as a Houston podiatrist, I believe that he should be very concerned. Given the amount of time it took his injury to heal (and reports that his setbacks were a result of ignoring doctors/trainers' advice) I hope he proceeds with caution. Returning to competitive play after an injury is no joke; unless that reintegration is handled properly, by a trained professional, an athlete risks his or her entire future career simply by stepping on the court.