Matt Bellamy, lead singer of rock band Muse and fiancé of Kate Hudson, announced on Twitter that the band has to cancel dates scheduled in Norway due to a broken foot. Bellamy tweeted a photo of his x-ray and informed his followers that he broke his foot while running barefoot.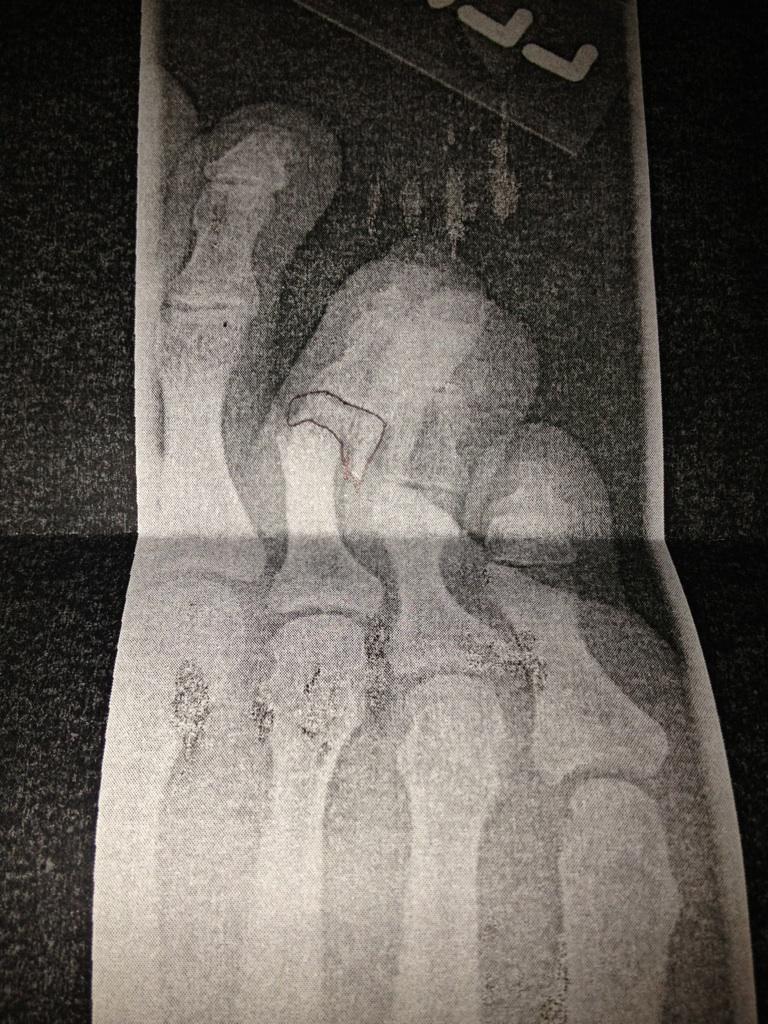 (Incidentally, rock star's broken foot + x-ray image + barefoot running = podiatry blogger nirvana!!)
Shortly after the tweet with his x-ray, another pic was tweeted with Bellamy on crutches. It's unclear if he was running barefoot (ie. running for exercise) or just messing around barefoot. Either way, he stumbled and his foot broke his fall on a concrete step, which fractured his foot.
This is a significant danger of being barefoot outside. There is so much uncertaintly in the environment, you put yourself at risk. Sure, you can break your foot while wearing shoes, but being barefoot significantly increases your chances of such an injury.
A broken bone in your foot takes 6-8 weeks to fully heal. Your activity, whether you need crutches, or need to wear a surgical shoe or fracture boot is dependant on the location and severity of the fracture. I commend Matt Bellamy for taking care of himself to ensure he heals quickly and properly. So many people dismiss a foot fracture as minor, which leads to the injury becoming worse.
If you had an injury causing your foot to be painful, bruised, and swollen, contanct Dr. Andrew Schneider at Tanglewood Foot Specialists. We will immediately x-ray your foot to see the extent of the injury and put you on the right path to complete healing.