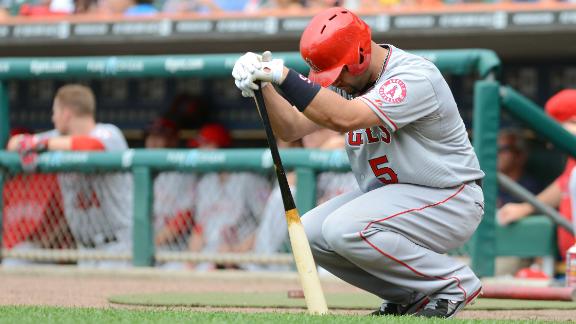 Think heel pain is causing you problems? You might want to talk to Anaheim Angels star Albert Pujols, who has once again been sidelined from the game he loves because of the debilitating heel pain caused by plantar fasciitis.
All season, the Angels' first baseman has been battling the discomfort of plantar fasciitis, trying to play through the pain and forgoing his field position to play as a designated hitter. After trying that out for a while, Pujols was still hurting, so the team put him on the disabled list and now, the news for the slugger has gotten even worse—he's not going to be able to play at all. For a long time. Maybe even for the rest of the season.
The bad news was delivered to the player this week. He's now been told the only way for him to feel better and recover from his injury is to rest. Once he finally starts taking it easy, only time will tell how long it will take for him to be able to run the bases again without hurting.
For all you baseball fans out there, the news of this baseball great having his career put on hold is definitely upsetting. For a Houston podiatrist like me, the situation is very frustrating. I understand that Pujols wanted to play in every possible game he could, but I wish that he had taken the time to heal earlier in the season, when plantar fasciitis was only beginning to trouble him.
In my office, I frequently see patients suffering from plantar fasciitis. The earlier you come in to see me, the sooner we can begin a treatment plan that will hopefully keep you from having to miss out on major life moments, like Albert Pujols must now do. Schedule an appointment at Tanglewood Foot Specialists today so you can continue enjoying all your favorite activities free of pain.