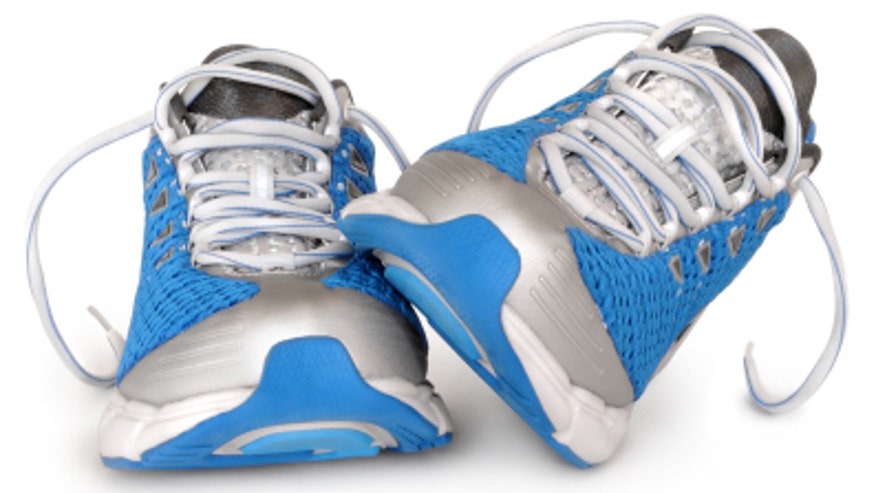 Yesterday, I talked about how sneakers are swiftly replacing high heels as women's most popular shoe model, so today I wanted to talk about fitting those sneakers properly. The fit of your running show can make a big difference in how well you train for a big race and in how likely you are to sustain an injury. But how can you know which shoe is best? Let these 4 easy steps guide you through the shoe racks for a better performing sneaker.
Know when to ditch the old model: Your sneaker has a shelf life—about 400 miles, give or take. If you run regularly, that means they may only last 4 months—if you're logging upwards of 30 miles a week, you might need to replace them even sooner. No matter how great the shoe, once it's worn out, your feet will start to hurt. Period.
Find Your Arch Type: Use the simple test I described in this post, then shop for a shoe designed for your arch type.
Test them out: Each shoe is made differently, so even if one pair has all the features you theoretically need, you still want to wear them for a bit before purchasing. That's why I like shopping in a store made for runners like Fleet Feet where you can actually run in a pair of sneakers before committing to them.
Divide and conquer: Many runners swear by having separate shoes for training and for racing, allowing them a lighter sneaker for competitive runs, while still making sure their feet are supported during training. This practice also has the advantage of making sure your foot doesn't always step the same way, which decreases the likelihood of repetitive injuries like stress fractures.
The right shoe can only go so far in protecting you from injury—you have to do the rest of the work! If you notice a problem like pain during or after your run, don't just hope it will go away—that's the path to major injury. At the first sign of running discomfort, schedule an appointment with Dr. Andrew Schneider to avoid training disruptions and injuries.