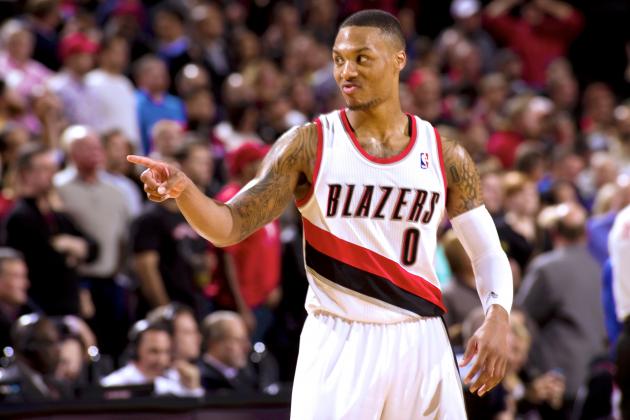 Damian Lillard, a guard for the Portland Trailblazers, was once the guy who'd never missed a game in his entire NBA career. Then, after being struck down by plantar fasciitits—the often crippling heel pain that develops when the plantar fascia become inflamed or torn—the two-time All Star had to sit out seven in a row.

Last week, the Blazers returned Lillard to their starting line-up, but his comeback wasn't pretty. In the 36 minutes he spent on the court, Lillard scored 17 points—but he only hit four of his 14 regular shots (his 3-point record was an abysmal 2-for-10!) Ultimately, the Blazers lost to the Memphis Grizzlies. By a lot (final score was 91-78.)

Speaking afterwards about his performance, Lillard said, ""I was just happy to be out there. I didn't put too much pressure on myself, it being the first game. I just wanted to come out and make sure that I was responsible and did what I needed to do defensively, get to the spots I needed to be on and make the right plays."

When it comes to professional athletes like Lillard, many players feel a responsibility to help their teams to victory—and often play injured as a result of that tug. Unfortunately, the best medicine for an injury like plantar fasciitis is rest—and lots of it! I just hope that Lillard puts his own recovery ahead of all other considerations, making sure he is truly well enough to play without making his injury worse. A hobbled super-star can do very little to bring his or her team to victory, after all.