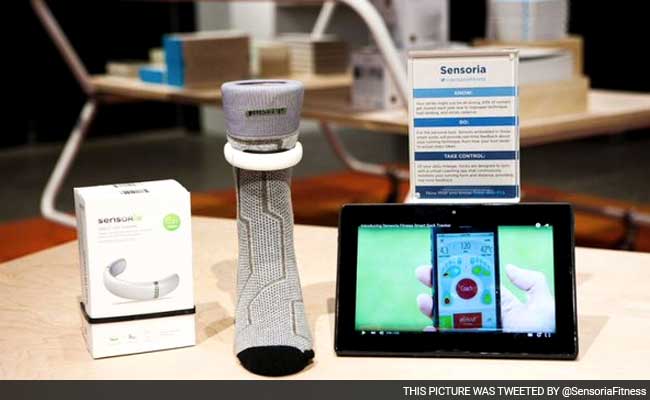 Last week I blogged about a new mat in development that could sense a change in your foot temperature in order to detect diabetic nerve damage and help prevent ulcers from developing.

Well, this week, another fancy new foot detector is making headlines: the SenseGO 'smart socks.' A group of students from the Hebrew University in Jerusalem has designed these socks to detect areas of pressure on your feet and then relay that information to an app on your smart phone. When you have diabetes, extra pressure on your feet can result in the development of wounds, which can become limb-threatening ulcers if left untreated.

The socks, (which are machine washable, by the way) use dozens of micro-fabricated pressure sensors to detect potential problem areas and send an alert to the patient's phone. While pressure-sensing insoles are already available on the market, this would be the first product to detect pressure changes on any area of the foot, not just the sole.

The SenseGo socks are not yet available to the public: in the meantime, daily foot exams and frequent visits with your podiatrist are an absolute must to protect your feet from diabetes-related complications. Schedule your comprehensive foot exam with Dr. Andrew Schneider today.