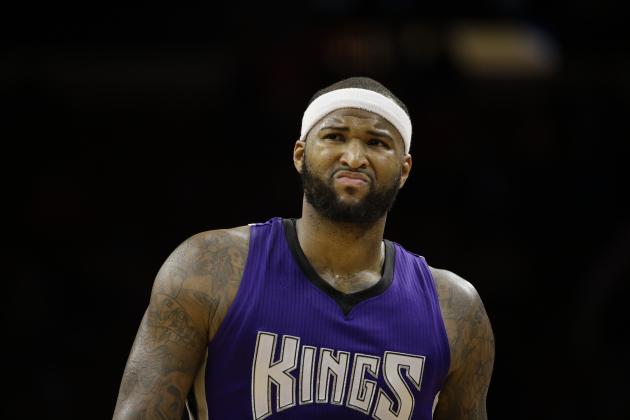 Sacramento Kings all-star DeMarcus Cousins is having a great season--averaging a career-high 27.1 points per game, as well as 11.6 rebounds—but he can barely walk at the end of every game.

Cousins is no stranger to foot injuries—he missed the last six games of last year's season due to ankle problems and a calf strain, but this year's issue is a little more troubling: Achilles tendinitis. Apparently, Cousins is experiencing the problem (an overuse injury, caused by excessive pulling of the tendon that connects the calf muscles to the heel bone) in both feet, which is "why you see me walking up and down funny" he recently explained.

As one of 30 finalists, Cousins is a likely pick for Team USA at this summer's Rio Olympics, but only if he's healthy. ""I have been preparing" to join the team, Cousins explained. "I have some decisions to make before the end of the season. I've got to get some procedures done on my body—on my feet, we'll see."

According to Cousins, those procedures would include platelet-rich therapy and "possibly" shockwave treatment to relieve the pain he's experiencing. In theory, this would allow him to play in the Olympics, although it would not rule out possible foot surgery in the future.

In my Houston podiatry office, I also offer patients shockwave therapy to help deal with the pain of tendinitis—and I've noted that the earlier people come in to see me, the more success we have with this and other non-invasive treatments. If you are experiencing any kind of pain in your Achilles tendon, schedule an appointment with Dr. Andrew Schneider today. Early treatment will give you the best possible chance of a full (and non-surgical) recovery.