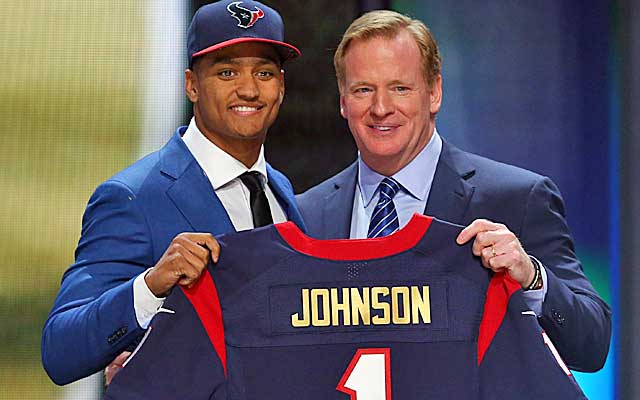 At the end of his rookie season last year, Houston Texans cornerback Kevin Johnson announced he would undergo foot surgery during the offseason to repair a Jones fracture (an injury he played on for a full month after it was first discovered!) After a surgical pin was inserted to help support the fifth metatarsal bone of his foot, Johnson wisely took the off-season as a well-deserved break to heal and recover.
Now, good news about Johnson's progress is coming out of the Texans' camp. While he's still not practicing with the team, Johnson has resumed running and other sideline workouts. "I'm feeling great, I'm feeling real good. I'm really excited. I expect to be all-go," Johnson said.
Although it appears that this story of delayed medical treatment will have a happy ending, I absolutely cannot condone playing football on an untreated fracture for a full month! Playing hurt increases the likelihood of making your existing injury worse; it also puts you at greater risk of hurting other parts of your body, as unusual bones and muscle groups get recruited to support the weakened area of your foot or ankle.
While missing a few games may seem like the end of the world, especially when you're playing at a professional level, I can promise that seeking immediate treatment for a toe, foot or ankle injury is really in the best interest of your athletic career. In my Houston podiatry office, I do my best to keep you training, even as your injury heals, so stop the excuses! Seek treatment for your sports injury today before it benches you permanently.