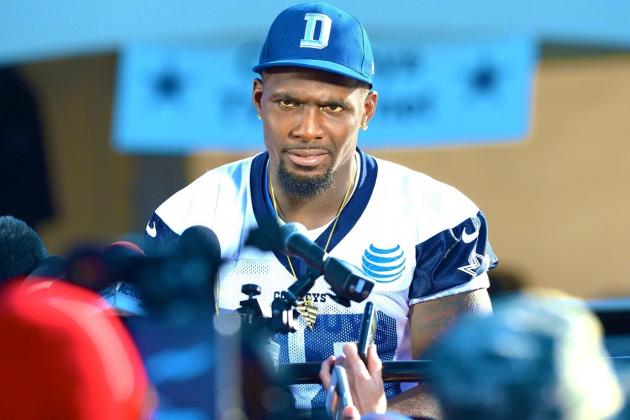 Ever since Dez Bryant (wide receiver for the Dallas Cowboys) suffered a Week One foot fracture and underwent surgery to repair his injury, reports on his prognosis for this season have been wide and varied.

Some reports say he'll miss 4-6 weeks following his operations; less optimistic speculators suggest he'll be gone all season. Bryant has said he feels great post operation (he was actually spotted in the Cowboys' locker room, without a walking boot and with no sign of a limp, according to ESPN.)

Now, Cowboys' team owner Jerry Jones has decided to throw his opinion into the ring--"We want him keeping in shape and keeping all the ligaments around (the fracture) in shape," he said of Bryant. "He can. I just had a great visit with him. The pain is going away by the day and that's important. His procedure gives me a lot of confidence that he will be able to have a positive recovery."

On the other hand, Atlanta Falcons' wide receiver Julio Jones (who suffered two foot fractures in 33 months earlier in his career) advised caution to Bryant: ""With Dez, he's just going to have to take time and get healed up properly. You don't want to rush it and then it sets you back. If you come back too early, then it can put you back again. So, my thing to Dez is, just get fully healthy and then you can go out there and help your teammates."

Can you guess whose side I'm on? Rushing recoveries from foot fractures is NEVER a good idea, even when you're athletic career is hanging in the balance. If you need an athletic injury evaluated, schedule an appointment with Dr. Andrew Schneider today.