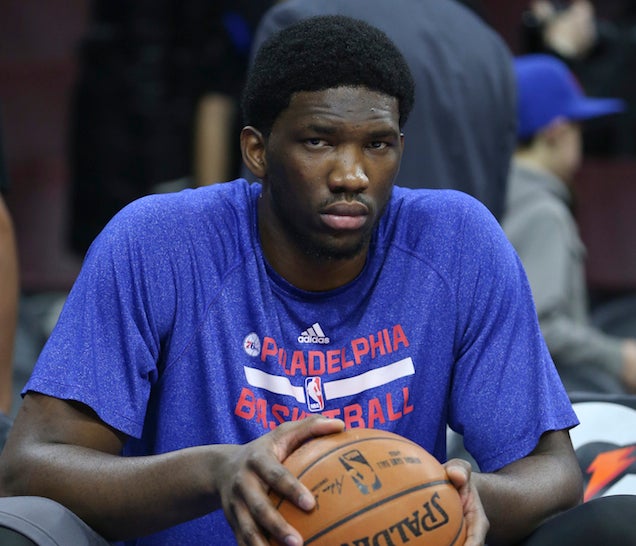 When the Philadephia 76ers first announced that Joel Embiid had suffered a set back in his recovery from a broken navicular bone in his foot and would require further surgery, we all wondered what had happened—after all, the big man had done nothing but recover for his entire first season in the NBA!

Now, a new report has revealed what really happened. Sure enough, a year of rest did the trick for Embiid—his injury healed, but somehow (maybe we'll find that out soon, too) he broke the bone—AGAIN! And now he needs to have bone graft surgery and miss another entire season of play. All while earning the guaranteed $4.63 million for the second year of his contract.

After missing two full seasons, the 76ers will have to decide whether to pick up the third year of his contract for a whopping $4.83 million. Any guesses what they'll choose to do with this $8 million benchwarmer?

I'm not saying it's all Embiid's fault, but with rumors buzzing that he was less than cooperative with the coaching staff, it hardly seems surprising that people are starting to see his injury as a career-ender.

What do you think will become of the big man's career? Do you see a future for him in Philly, or in the NBA at all? Sound off in the comments!