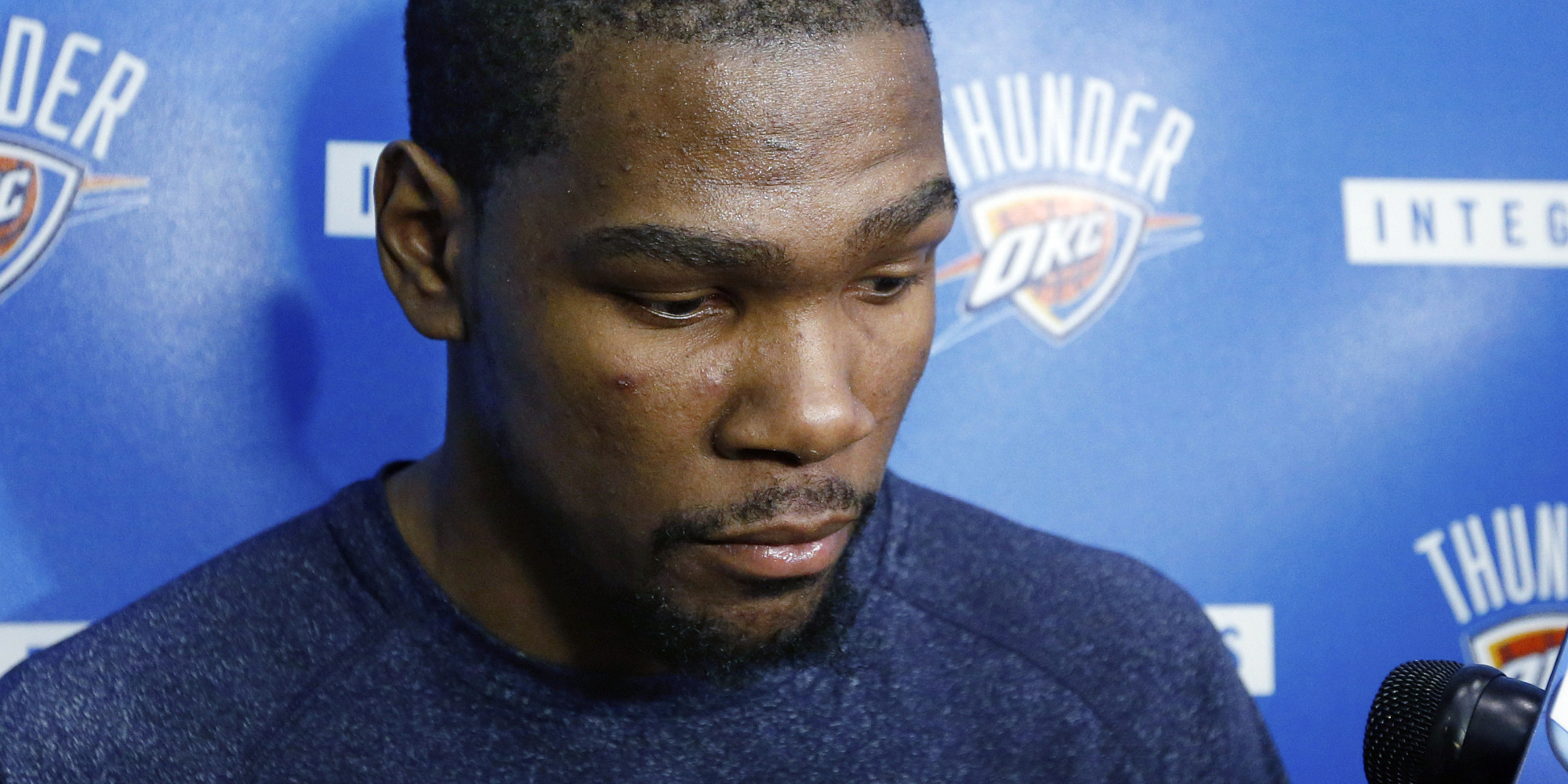 It almost seems like a bad joke at this point but, just a week after announcing he would miss the rest of the NBA season, Kevin Durant had another foot surgery (his 3rd, for those keeping count) in an effort to alleviate problems resulting from his initial foot fracture last year.

So what on earth is going on with this poor guy's feet? Here's the breakdown:

Surgery #1, October 2014: An attempt to repair a broken bone at the base of his 5th metatarsal (Jones fracture.) The fix worked for a little while but four months later, Durant was hurting too badly to play.

Surgery #2: Feb. 2015: Durant goes under the knife again, this time to try and alleviate the pain caused when the screw that held together his initial break rubbed up against the bone.

Surgery #3, March 2015: On this trip to the operating room, Durant gets a bone graft on his right foot, again in an attempt to alleviate lingering soreness.

As you can tell, Jones fractures are tricky injuries, and the healing process can be long, drawn out and frustrating. Since there are so many unavoidable challenges associated with repairing a Jones fracture (such as poor blood flow to the area, which inhibits the body's natural ability to heal) it is of utmost importance to work with an expert foot surgeon when trying to overcome this injury.

Dr. Andrew Schneider has years of experience treating Jones fractures and other broken bones in the feet, toes and ankles. Before you go under the knife to repair your Jones fracture, schedule an appointment at Tanglewood Foot Specialists for a valuable second opinion.