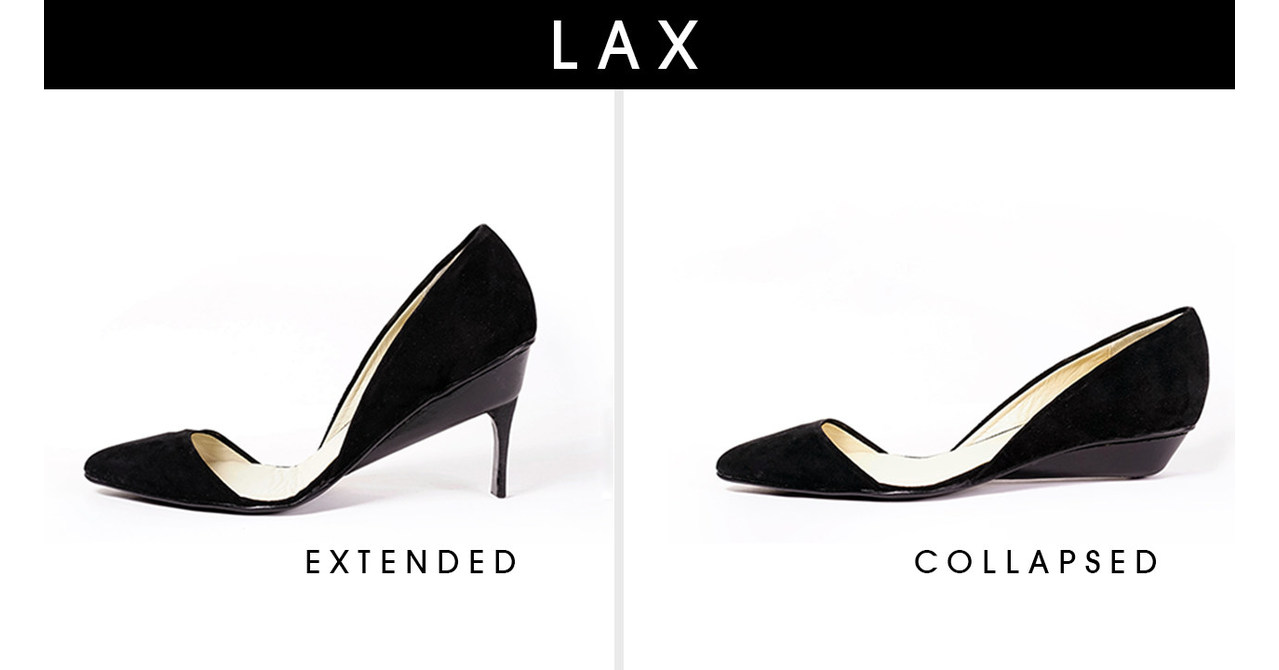 I've met so many patients who suffer from foot pain related to wearing high heels…yet so many of those same patients are unwilling or unable to change their shoe habits!
After years of frustration, I think I've found a product that may make a huge difference in these women's lives: retractable high heels!
Yes, you read that right. There's a brand new company, called Runway Heels, that's launched a shoe that can transform from a stiletto to a supportive kitten heel with the touch of one button.
CEO Melody Avecilla, a former flight attendant, came up with the idea to help women who are required to wear heels on the job, leaving them vulnerable to foot conditions like bunions and chronic foot pain.
"You no longer have to risk your health to be fashionable with our convenient design," Avecilla said. "Runway Heels is the ultimate solution for the modern women who want something that can adapt to their changing landscape throughout the day."
The Runway Heels Legacy Model will retail for $199, and the Runway Heels Premium Model will retail at $249. Steep, sure, but still an interesting (and potentially life changing) product to look into.