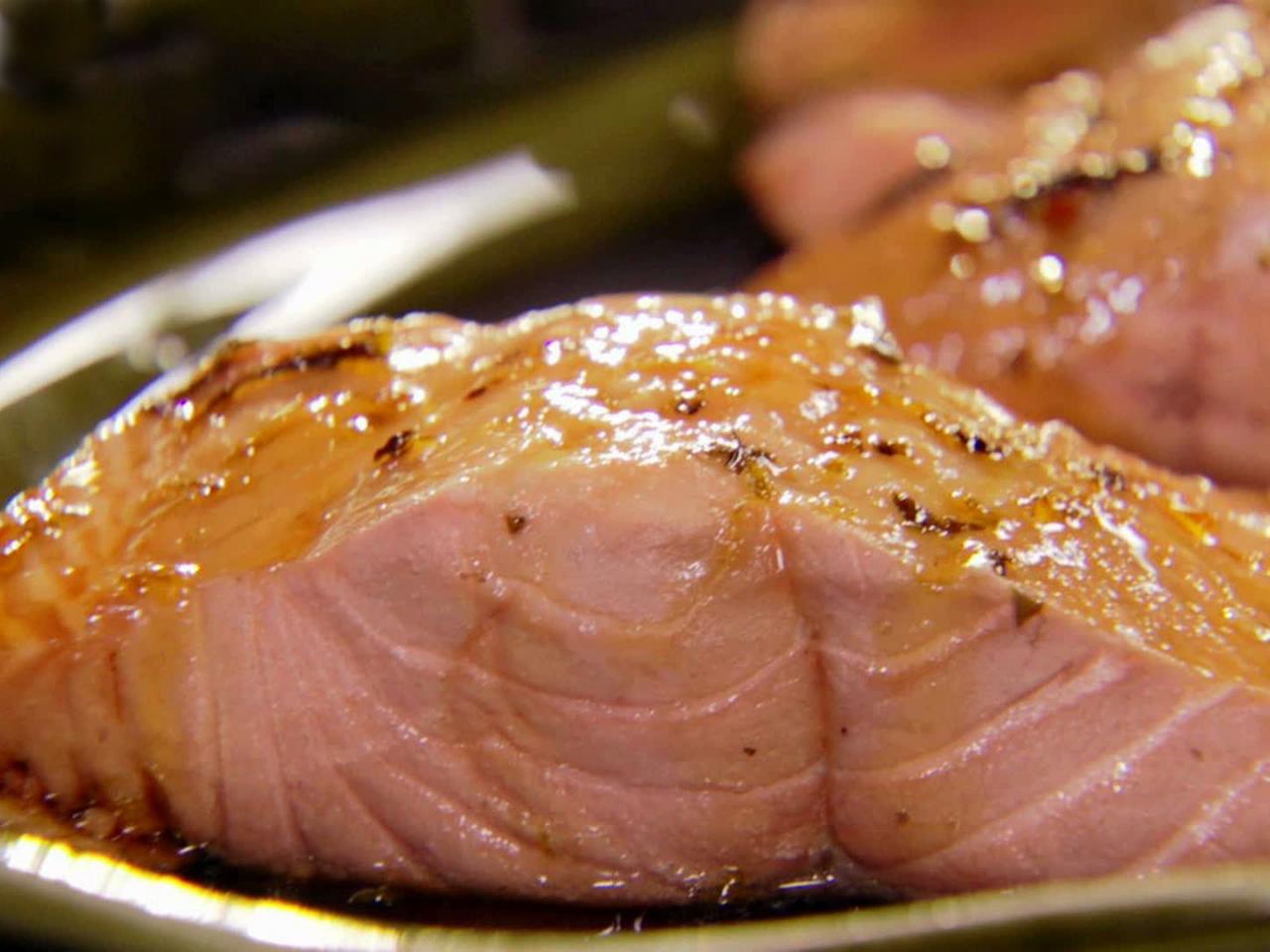 Holiday menu planning can be extremely stressful, especially if you have a condition like diabetes that demands changes to your diet. With Easter right around the corner, it's time to start planning ahead for your holiday meal, and the folks over at The Food Network had a great idea!
Swap dinner for brunch and serve up a lighter-yet-still festive menu with this Green Tea Poached Salmon taking center stage on your holiday table. Enjoy!
Ingredients
10 cups water

2 limes, halved

6 tablespoons honey, divided

4-inch piece fresh ginger, peeled and chopped

2 teaspoons sea salt

2 teaspoons whole black peppercorns

4 to 6 tablespoons loose green tea

4 (6-ounce) boneless skinless salmon fillets
Directions

Put the water into a straight sided skillet or pot with a lid. Add 3 of the lime halves (squeezing the juice into the water before adding), 5 tablespoons of the honey, the ginger, salt and peppercorns and bring to a boil over medium-high heat. Reduce the heat to a simmer, cover, and cook for 10 minutes to infuse the water with flavors. Remove and reserve 1/2 cup of this poaching liquid. Remove the pot from heat and add the tea. Allow the tea to steep for 3 to 5 minutes. Carefully slide the salmon into the water. Cover and poach until the fish is just cooked through and firm to the touch, about 6 to 7 minutes.
Meanwhile, in a small pot over low heat, simmer the reserved 1/2 cup of liquid along with the juice and zest of the remaining lime half, and remaining 1 tablespoon of honey. Cook until the liquid is reduced by 2/3 and thickened, 7 to 10 minutes.
Remove the fish with a slotted spoon and arrange on serving plates. Drizzle a little bit of the sauce over each piece salmon before serving.