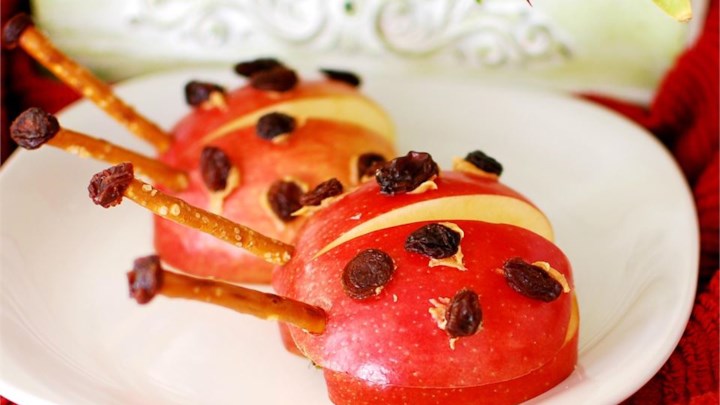 Who says following a diabetic-friendly diet can't be fun and delicious? When I stumbled on this amazing after school snack recipe From Allrecipes.com, I just couldn't resist sharing with all of you. Try it for your diabetic-child, or any child who needs a push towards a healthier eating direction—I doubt any little one can resist these visually appealing treats.

Apple Ladybug Treats

Ingredients
2 red apples
¼ cup raisins
1 T peanut butter
8 thin pretzel sticks
Directions
Slice apples in half from top to bottom and scoop out the cores using a knife or melon baller. If you have an apple corer, core them first, then slice. Place each apple half flat side down on a small plate.
Dab peanut butter on to the back of the 'lady bug', then stick raisins onto the dabs for spots. Use this method to make eyes too. Stick one end of each pretzel stick into a raisin, then press the other end into the apples to make antennae.
Making healthy and delicious treats doesn't have to be challenging, but staying on top of your diabetic foot health can be tough without the help of your Houston podiatrist. Schedule an appointment with Dr. Andrew Schneider today!