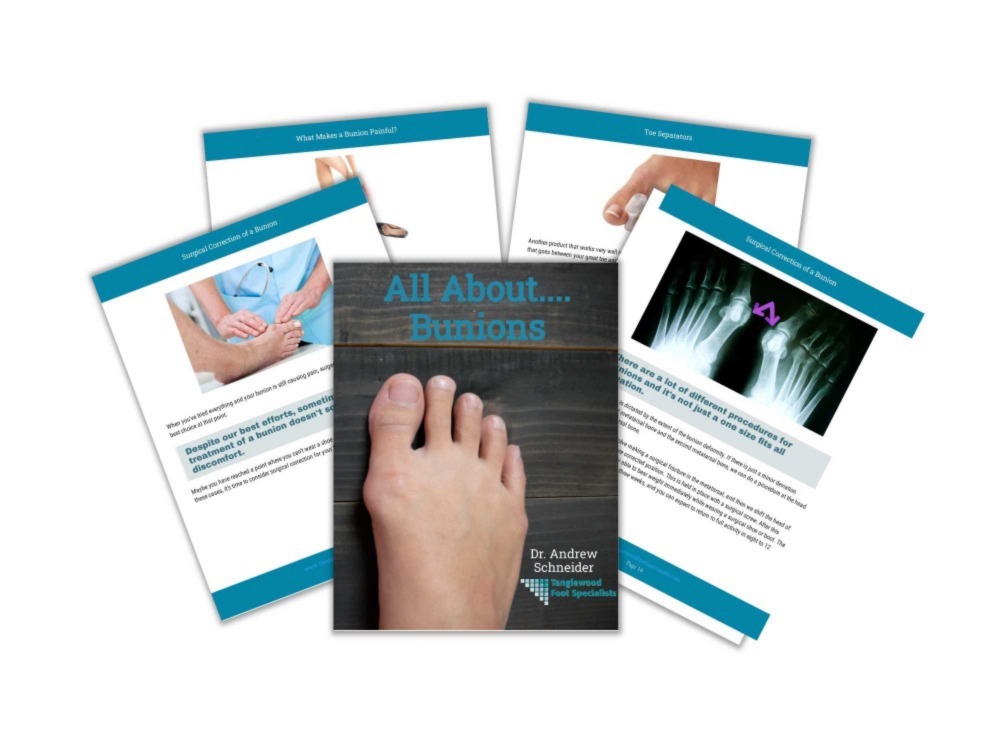 Don't Let Bunions Decide What Shoes You Need To Wear!
Dr. Schneider wrote this E-book to give you the information you need to identify the cause of your bunions and discusses a wide array of treatments.
The book includes information on:
What is a bunion
Why does a bunion form?
What makes a bunion painful?
Bunions forming on top of the great toe joint
Tailor's bunions and bunionettes
Non-Surgical treatment for bunions
Bunion correctors and bunion pads
How custom orthotics can help bunions
Surgical correction of bunion deformities
We are happy to send this book directly to your email. Just complete the short form below!
Your E-Book About Bunions Will Be Sent Immediately