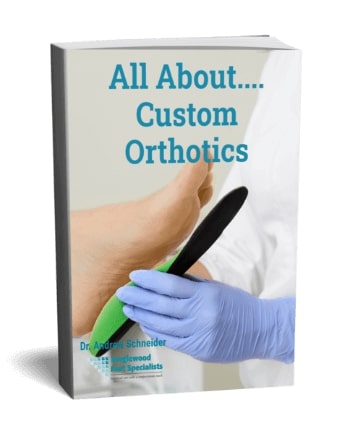 Not All Custom Orthotics are Created Equal
Dr. Schneider wrote this E-book to give you the information you need to learn how to make sure you're investing in the right insole or custom orthotic. He also discusses what to do when an orthotic is not enough to control your feet and ankles properly.
The book includes information on:
What Kind of Insole Comes With Your Running Shoes
The Right Running Shoe to Wear for Your Foot Type
How Insoles and Orthotics Affect Your Foot Mechanics
All About Store-Bought Insoles
Medical Grade Insoles
Proper Evaluation for a Custom Orthotic
How a Mold Should Be Taken For a Custom Orthotic
Should Custom Orthotics Be Hard or Soft?
What To Do When an Orthotic Isn't Enough
Ankle-Foot Orthotics (AFOs)
We are happy to send this book directly to your email. Just complete the short form below!
Your E-Book About Custom Orthotics Will Be Sent Immediately