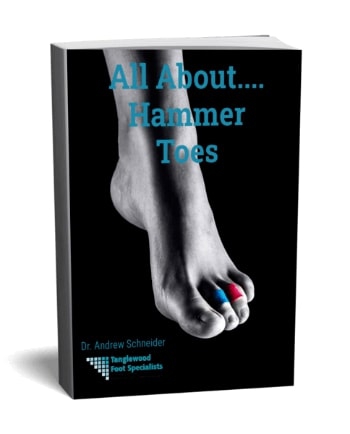 Do You Wonder Why You Have Hammer Toes and What You Can Do About Them?
Dr. Schneider wrote this E-book to give you the information you need to learn how to identify and treat your hammer toes. He also discusses the most common symptoms associated with hammer toes.
The book includes information on:
What are Hammer Toes and How They Form
The 4 Types of Hammer Toes
Diagnosing and Treating an Overlapping 2nd Toe
Non-Surgical Treatment of a Hammer Toe Deformity
Treating a Hammer Toe Deformity with Surgery
....and More!
We are happy to send this book directly to your email. Just complete the short form below!
Your E-Book About Hammer Toes Will Be Sent Immediately