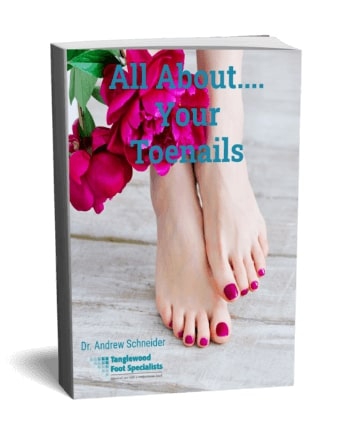 Learn the Proper Way to Care For Your Toenails and How to Manage Toenail Problems
Dr. Schneider wrote this E-book to give you the information you need to learn how to care for your toenails. He also discusses the most common problems associated with your toenails, such as fungal infections and ingrown toenails.
The book includes information on:
Trimming Your Toenails Properly
Toenail Care Do's and Don'ts
Having a Safe Pedicure
Trauma to Your Toenails
Treating Ingrown Toenails
Treating Fungal Infections
Restoring Your Toenails' Appearance with Keryflex
Less Common, but Very Important, Toenail Issues
We are happy to send this book directly to your email. Just complete the short form below!
Your E-Book About Toenail Health and Care Will Be Sent Immediately