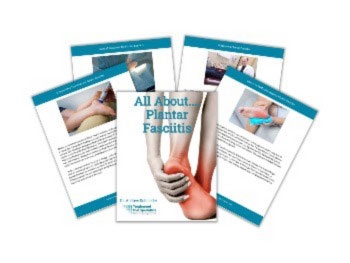 Plantar Fasciitis shouldn't be a mystery!
Dr. Schneider wrote this E-book to give you the information you need to identify the cause of your heel or arch pain.
The book includes information on:
What the plantar fascia is
What a heel spur is and what it means
What causes plantar fasciitis
Common symptoms of plantar fasciitis
How plantar fasciitis is diagnosed
Treatments for plantar fasciitis
We are happy to send this book directly to your email. Just complete the short form below!
Your Plantar Fasciitis E-Book Will Be Sent Immediately