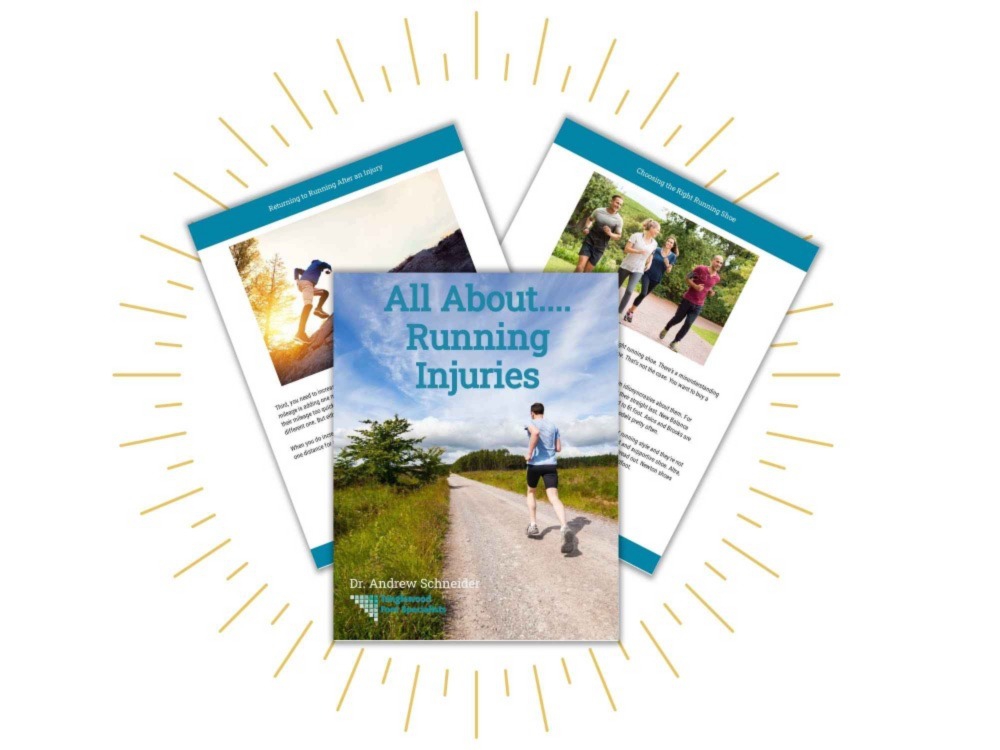 Learn How to Prevent and Treat Running Injuries
Dr. Schneider wrote this E-book to give you tips to prevent running injuries from occuring. It also discusses the most common running injuries and how to treat them.
The book includes information on:
Choosing the right running shoes
How running mechanics contributes to injury
How the running surface influences running injuries
Running on a treadmill
Store-bought insoles and medical grade insoles
Custom orthotics and running
Common running injuries including:

Plantar fasciitis
Morton's neuroma
Stress fractures
Shin splints
Achilles tendonitis
Extensor tendonitis
Posterior tibial tendonitis
Peroneal tendonitis

Running during pregnancy
Returning to running after an injury
We are happy to send this book directly to your email. Just complete the short form below!
Your Running Injury E-Book Will Be Sent Immediately