Free Book: Take a Step toward Healthy Feet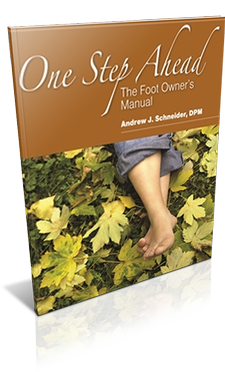 At Tanglewood Foot Specialists, we are committed to helping you have healthy feet. That's why in addition to our expert foot care, we provide a free guide full of valuable information. Inside the pages of One Step Ahead, The Foot Owner's Manual, you'll find everything from causes and symptoms of common foot conditions to prevention tips, treatments you can try, and more. It's an excellent resource to keep your feet and ankles healthy and strong.
To stay "one step ahead" of foot problems, download your free eBook today. Simply fill out the request form to the right and you will receive your free copy. If you have any questions, just give us a call at (713) 785-7881 or stop by our Houston, TX office anytime. We are happy to help!