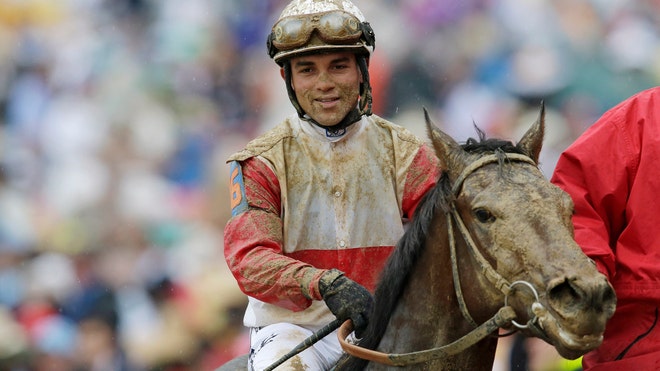 You know what's worse than a painful broken foot? A painful broken foot that costs you $2 million, especially when it comes on the heels of an embarrassing loss in professional athletics!
Joel Rosario, the jockey of Kentucky Derby winning horse Orb, broke a bone in his left foot last week. He was supposed to ride in two races this past weekend; riding Orb in the $1 million Travers competition on Saturday and jockeying Game On Dude in the $1 million Pacific Classic in Del Mar on Sunday.
Instead of competing for those hefty prizes, Rosario was taken to the hospital on Friday afternoon after he fell while riding Casual Elegance shortly after the finish of the seventh race at Saratoga, where he came in last.

Adding insult to the injury of his loss, Rosario was clearly hurt and couldn't stand properly when he tried to get up from his fall; after receiving X-Rays, Rick Alfred, a team doctor for the New York Giants', casted his foot and delivered the news that he would miss both weekend races. He was also told he'd be barred from all riding activity for the next six weeks.
Houston podiatrist Dr. Andrew Schneider extends his best wishes for a speedy recovery to Mr. Rosario. If you've broken a bone in your foot, toe or ankle and are living in the Houston area, schedule an appointment at Tanglewood Foot Specialists for top-quality care. Your injury may not cost you millions, but receiving high-quality treatment can prevent you from suffering the painful complications of an improperly healed bone.