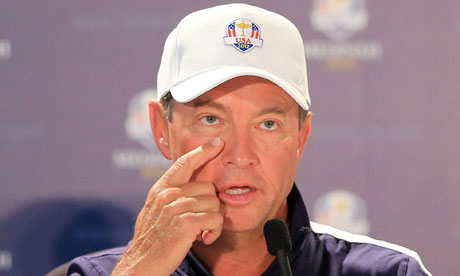 A 20-time PGA tour winner (and the 2016 U.S Ryder Cup captain) has undergone surgery to repair two dislocated toes and digital contraction (the toes have curled up or shrunk.) Davis Love III went through the procedure well, but will be sidelined for at least two months.
Dislocated toes are a common golf-injury—especially for professional players. When golfers are on the circuit, they may walk as much as 20 miles each week between holes; the pressure amounts to a small series of traumas that, overtime, can cause the type of problem Love is currently dealing with.
Professional golfers are not the only ones at risk for this type of injury—anyone who spends large amounts of time on their feet is susceptible to toe pain and other problems.
If your job demands that you spend long hours standing or walking, it is of vital importance that you find times during the day to take breaks, put your feet up and take the pressure off your toes. Always wear sensible, supportive shoes and, if possible, give your feet a nice, long soak when you get home at the end of the day.
Even if you take all possible precautions, the pressure of constant standing may still leave you with an injury. If you spend a lot of time on your feet and have been experiencing foot, toe or ankle pain, schedule an appointment with Dr. Andrew Schneider to rule out a possibly serious injury.