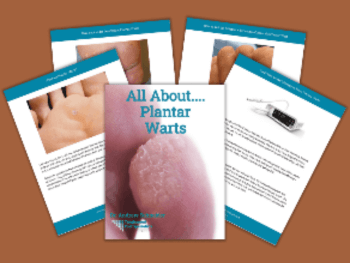 Plantar Warts shouldn't be a mystery!
Dr. Schneider wrote this E-book to give you the information you need to identify the cause of your plantar warts and discusses a wide array of treatments.
The book includes information on:
What causes a plantar wart
Risk factors for developing plantar warts
How to tell the difference between a callus, a corn, and a plantar wart
Common over-the-counter and conventional office treatments for plantar warts
When you should see a podiatrist to treat your plantar wart
Immunotherapy using the Swift system to treat plantar warts
We are happy to send this book directly to your email. Just complete the short form below!
Your Plantar Wart E-Book Will Be Sent Immediately