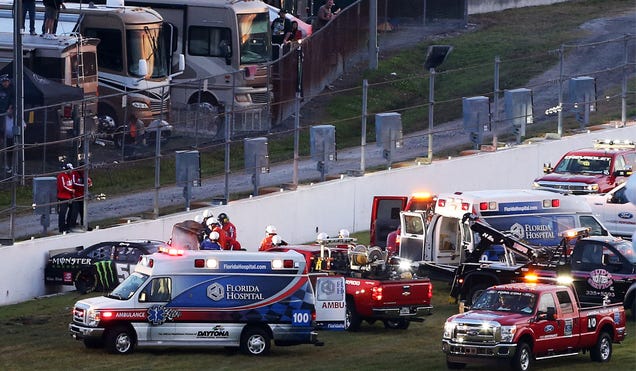 On Saturday, NASCAR driver Kyle Busch got into a nasty crash at the Daytona International Speedway while he was gearing up for the season-opening Daytona 500. Busch sustained a compound fracture in his leg and broke a bone in the middle of his left foot in the crash; he was rushed into surgery for his leg that day and will have his foot further examined when he gets home to Charlotte.
He obviously didn't get to race in Daytona the next day, but now it remains to be seen how long Busch will be sidelined due to his injuries.
Driving after a foot or leg fracture can be tricky. Driving with your right foot or leg in a cast is a definite no-no, but when your left foot is affected, as is the case with Busch, the issue is less cut-and-dry. While you may technically still be able to drive, your reaction time may be affected by pain; finding a comfortable position in which to sit can also be challenging when your non-driving leg is immobilized.
Before getting behind the wheel again with a left-leg-or-foot fracture, it's crucial to have a discussion with your doctor. Even if you are cleared to drive, consider practicing in a low-pressure zone (like an empty parking lot) before getting back on the streets (not to mention the NASCAR race track!)
Dealing with a foot fracture can be scary, but your recovery doesn't have to be a nightmare. If you suspect that you've broken your foot, toe or ankle, schedule an appointment with Dr. Andrew Schneider for exceptional, stress-free care.