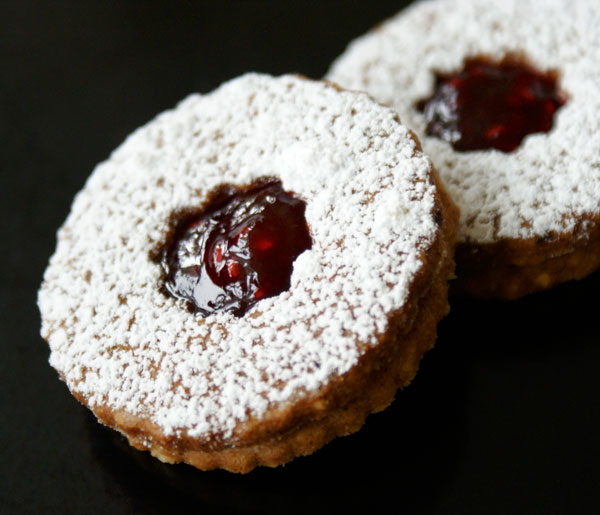 If you're concerned that diabetes will keep you from enjoying the holiday tradition of baking (and eating!) Christmas cookies this year, don't worry!
By carefully selecting new recipes (or making simple substitutions in the old favorites) you won't have to feel left out of holiday munching ever again.
Below are two fabulous Christmas cookie recipes, courtesy of Prevention magazine.
Spiced Molasses Cookies
INGREDIENTS
2 cups whole grain pastry flour
1/4 cup unsweetened applesauce
DIRECTIONS
1.Preheat the oven to 350°F. Coat 2 large baking sheets with cooking spray.
2.In a medium bowl, mix the flour, cinnamon, ginger, baking soda, cloves, and salt.
3.In a large bowl, combine the sugar, applesauce, oil, molasses, and egg whites. Using an electric mixer on medium speed, beat for 1 minute, or until well-combined. With the mixer at low speed, gradually beat in the flour mixture.
4.Drop the dough by level tablespoons about 1" apart onto the prepared baking sheets.
5.Bake 1 sheet at a time for 10 minutes, or until lightly browned. Cool on a rack for 2 minutes. Remove from the sheet and place on the rack to cool completely.
Linzer Cookies
INGREDIENTS
1/4 C trans free margarine or butter, softened
grated peel of l lemon (optional)
1/4 C sliced almonds (optional)
DIRECTIONS
6.Beat margarine, oil, granulated sugar, and lemon peel, if using, until light. Beat in egg and vanilla extract until smooth.
7.In separate bowl, combine flour, baking powder, and salt. Add to sugar mixture, and stir by hand just until dough is soft. Divide dough in half, shape each half into a disk, wrap in plastic, and refrigerate 1 hour, or until well chilled.
8.When ready to bake, preheat oven to 350°F.
9.Between 2 pieces of wax paper, roll out one disk to 1/4" thickness. Cut out cookies using a 1 1/2" to 2" round cookie cutter or glass rim. Using a 1/2" round or shaped cutter, cut centers out of half the cookies.
10.Place cookies 2" to 3" apart on baking sheet coated with cooking spray. Sprinkle cookies with centers cut out with almonds, if using, pressing gently to help them adhere.
11.Bake 10 to 12 minutes, until lightly golden around edges. Transfer to rack to cool. Repeat with remaining disk, rerolling scraps once to get as many cookies as possible.
12.Spread solid cookies with jam, and sprinkle cut out cookies lightly with confectioners' sugar. Top each solid cookie with a cut out cookie.