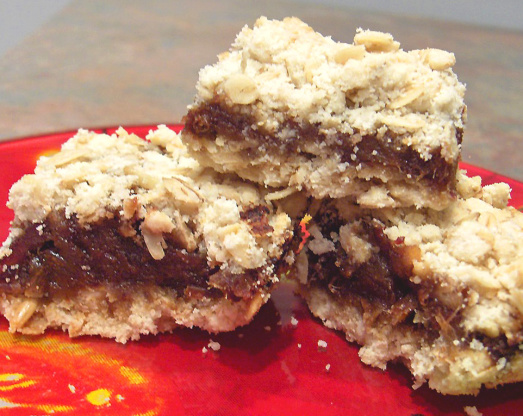 When you're living with diabetes, it can seem like all treats are off limits but, thankfully, that is very far from the truth. With careful planning and the right recipes, you can enjoy some of your favorite former indulgences in a healthier, diabetic-friendly manner.
On your next night in, or for your upcoming event, try out these delicious Date Squares from Food.com. So delicious, you'll never remember they aren't a cheat!
Ingredients
Bottom and Top Mixture
1 3⁄4 cups all-purpose flour

2 cups oatmeal

1⁄2 teaspoon salt

3⁄4 cup Splenda sugar substitute

3⁄4 cup softened light margarine
Filling
500 g dates (suitable for baking)

1 1⁄4 cups hot water

1⁄2 cup Splenda sugar substitute
Directions
Oven: 375 F (190 C).

FILLING: Mix dates, SPLENDA Granular and hot water and cook over medium heat until smooth and consistent.

BOTTOM AND TOP MIXTURE: Mix all dry ingredients.

Cut in softened margarine.

Spread half of mixture onto well greased 8 x 12 pan and press down evenly.

Add filling and spread evenly.

Add other half of mixture on top of filling.

Bake 375 F (190 C) for 25- 30 minutes.
Got a recipe you can't get enough of? Share it with your Houston podiatrist in the comments section!